Hats are really making a statement this summer.
They draw attention to your face and your outfit , so try hard to make a good choice while buying one and pay attention how you style and how you wear it.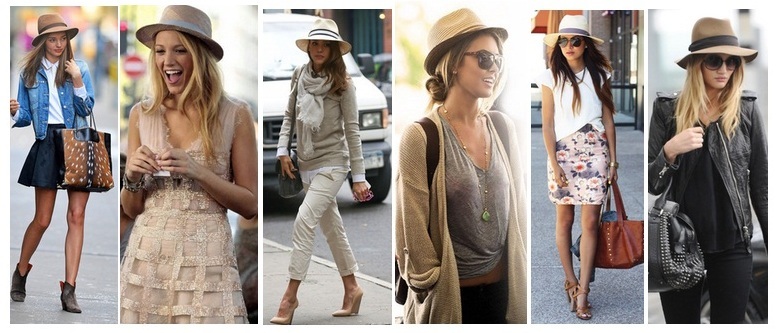 How stylish do these girls look, right? Hats can really pull out the best of the whole outfit and make it standout.
During the summer, straw fedoras are the perfect choice. They give
ventilation and can keep your head cool. The best hairstyles to go with this kind of hat is
a low ponytail or bun. But if you want to keep it down, light and wide curls or straight hair works fine too.
Outfits with fedoras are countless, they go with almost any clothes, jewelry, accessories, footwear. Just make sure you style the colors well.
Neutrals such as beige, white, grey are great for the summer time. Burgundy, navy blue, olive are good during the fall.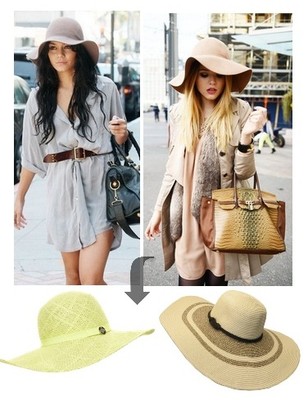 Floppy hats are very ladylike.
During the colder days, wearing the wool hat with outfit that has a fur item can look very sophisticated.
Keeping your outfit casual can be done with shirt dress and the belt around the waist, strappy flats and a big bag.
For a feminine look, tight dresses and simple jewelry is a good choice.
If going for a boho style, maxi dresses, scarves, gladiators, layered necklaces and rings are what you need.
Big sunglasses looks great with this kind of hat.

When summer comes, change your wool floppy hat with the new straw one. They are great for the beach walks and warm days when you need a shade from the sun.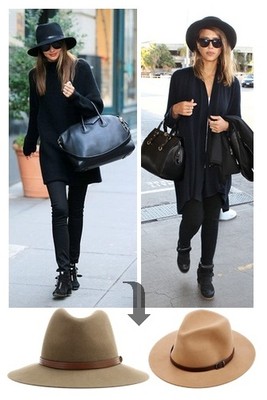 Woolen black hat combined with the black outfit is the best choice for the winter. It can protect you from the wind and hide the bad hair day, and we all have those days during the winter time.
Going for this kind of hat is when you want to look feminine, which beanies can't achieve.
Brown woolen hat can work well too, but make sure you wear a coat that is in the shades of brown or beige. Or you can pair it with the similar shade booties.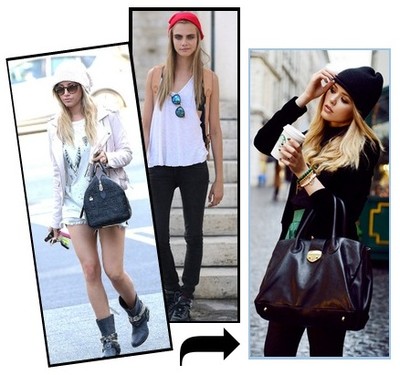 There are a lot of those who likes to experiment and wear winter made items during the summer time, but not everyone feels like that.
Beanies paired with the shorts or sheer tops do look cool sometimes, but your head doesn't feel cool that's for sure.

When it's cold outside and you want to jump into something casual and comfy, beanies are there to keep you warm on the very top. Paired with sneakers or boots, while wearing cardigans or other extra layers, they will work with anything.