After the sun, beach, night walks and hot weather, in the middle of August we tend to think about how summer went so fast and how fall is getting more closer.
Burgundy, gray, olive, beige, brown and black are the most used colors during the autumn.
Get a pick into this outfits and see how to style yourself for the upcoming season.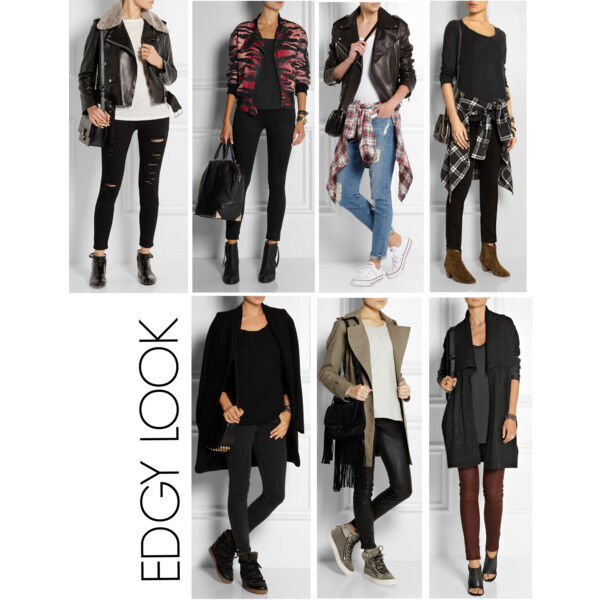 This season trends were definitely a plaid shirts and all time favorite - leather items. Don't forget about them in the next months, because these pieces will help you look very stylish during the fall, especially when you want to get the edgy look.
Aviator jackets are still in the trend, they look great with slightly ripped skinny jeans and booties. Aviator sunglasses are always a good choice with leather jackets, especially with the one of this type.
Burgundy pants goes best with the black and gray tops. Wear a long cardigan in a black color, pair it with open toe shoes or buckle booties. You can wrap the black scarf around the neck if you want. Metallic jewelry would look good with this combination.
Jackets in color and prints are this season favorite piece for some of us. When you want to rock them with the edgy look, do that by pairing it with a good pair of boots, big bag and a beanie.

Plaid shirts are looking good under the denim jacket or a leather one. But do they look even better wrapped around your waist? Oh yes. At least when you decide to go for the edgy and rocking
look. Sneakers and plain shirt under all those layers would be perfect. But if you want to get on some heels, the ankle booties with chunky heel are the one you need.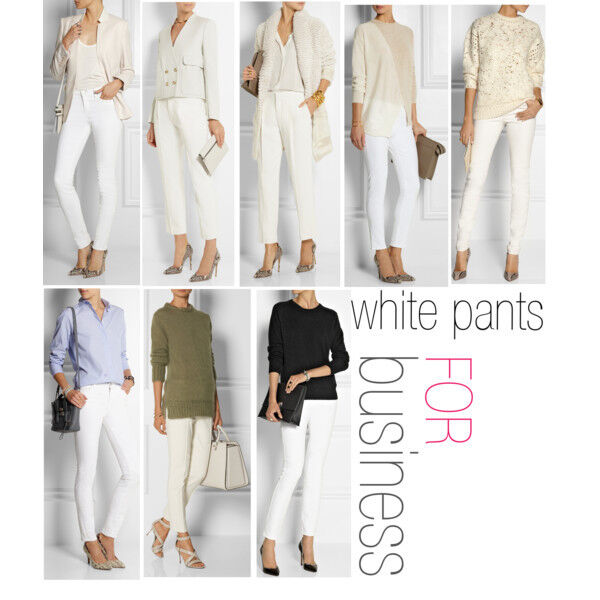 White pants are good choice when you want a fresh fall look when you go to your job place. All white or a touch of beige, is giving the sophisticated look. Layered necklace or a simple thin one, will be good choice to make when your shirt doesn't go all the way to your neck. Watches associate to business. Tote bag or a letter bags are the ones that go well with this kind of outfits. Make sure you choose neutral pumps and plain clothes to get the perfect casual work outfit.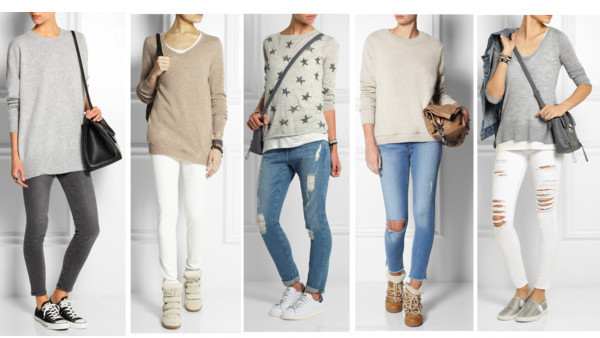 Sweaters and fine knits are why we love to dress for the fall.
Since we want to keep it casual, choose the footwear without the heel. Shoulder bags are mostly chosen among the rest.
When you wear a beige sweater, brown details are what goes the best with it.
Match different shades of grey into the outfit. Light grey sweater with the dark grey jeans, with even lighter or darker color of the scarf. Converses can be a fine match with this look.
Jeans goes with any color of the top, but you can pick ones that are among "the autumn colors" .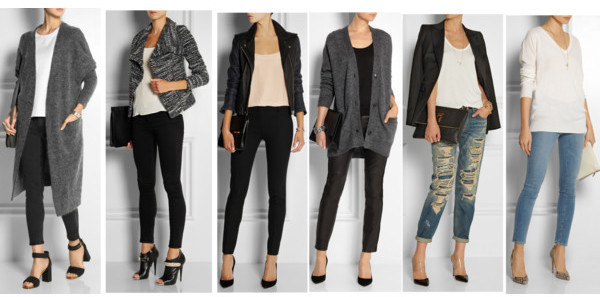 Any outfit from this example can look good with the boots or sneakers, but when you want to look more feminine, just put on some heels and you're good to go.

TIPS for the fall

Jeans, leather jackets, long cardigans it all can be styled amazing, don't be afraid to experiment with the colors.
Beanies and floppy hats, chunky heel booties, scarfs and big bags are definitely an amazing essentials for the fall.

Hopefully, you got some ideas by looking at these outfits and reading the text. Get yourself ready for the fall, it will be here very soon.