As the weather begins to get colder, it's important to start thinking about shopping for the perfect women's coat. After all, that piece of item will be used and seen the most, considering it's on top of every outfit you choose to have under it.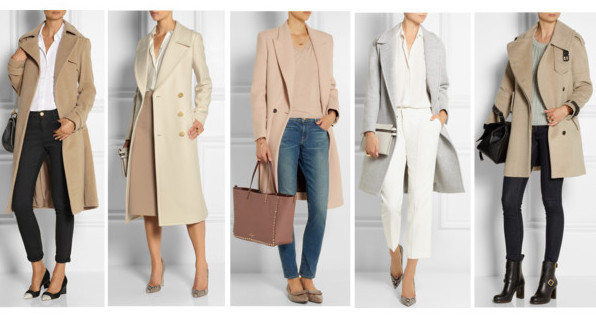 You may want something that is going to fit your daily activities.
Coats often look more appropriate when a dressier look is required. But for example, picture 5 shows the casual look that is good for the daily basics. Picture 3 is also casual but dressy as well which can be used during the day and for the meetings with friends or so.
The rest of the pictures are for the work or more serious occasions.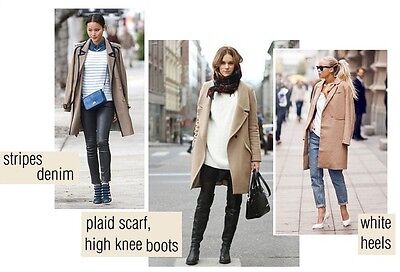 This coats are best for combining it with all types of clothes and items.
Stripes, denim and pants gives a casual and comfortable look.
Plaid scarf and high knee boots, paired with the skirt? Why not. It gives a nice combination for the day when you want to look feminine. Make sure you have tights under to stay away from the cold.
Coat and the heels, gives a lot of overthinking before you dare to wear it. It's definitely not the best combination if you want to keep yourself warm. Many woman wear it because of the fashion look it gives, would you too?

Finding the right size is important,you will want to start with a shape that works for your figure.
If you want your coat to make you taller, choose one that is above your knees.
If you want to create curves, use the belt that will make you the wanted shape.
To extend the life and enjoyment of your coats, consider updating your hats, gloves and scarves.
The perfect fit is crucial, make sure the shoulders are not too wide, and the sleeves are not too long.
Don't be afraid to try out a new color such as pastels, burgundy or navy.