Cardigan plays a major role in dressing this season and the newness is longer lengths and texture.
With solid colors, fine knit is safer for business and plain colors are the best choice.
Cardigans can easily be transformed into different outfit combinations just by switching the belts, scarves, bags and jewelry! But
make sure you choose the one that flatters your figure and the rest of picked items.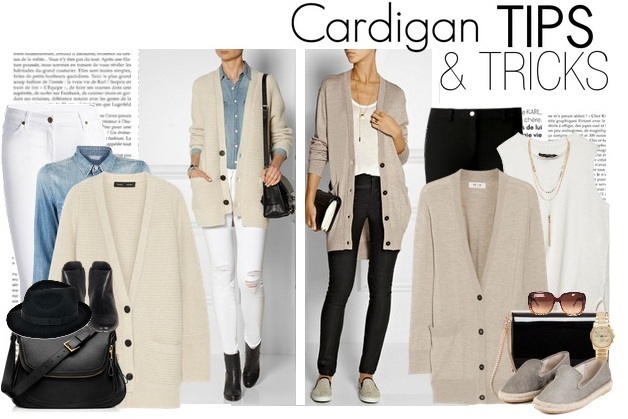 Don't hang them.
Don't machine wash or dry wool.
If you have insecurities with your midsection, just keep the details of the waist, or add a skinny belt to make an visual effect of slimmer waist. Make sure that your cardigan is unbuttoned. Your focus is to break up your silhouette and create curves from waist and waist down.
Darker colors work well in fall and winter, lighter colors and pastels are the best for spring and summer, navy blue works all year around.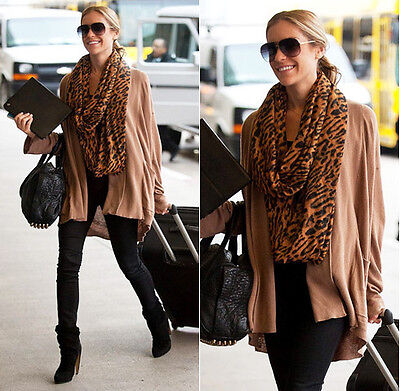 Scarves are the best essential that goes with cardigans. And the leopard print is most used among them all. It can turn the boring outfit to something more fun and stylish.
Big bags are the ones that go with cardigans.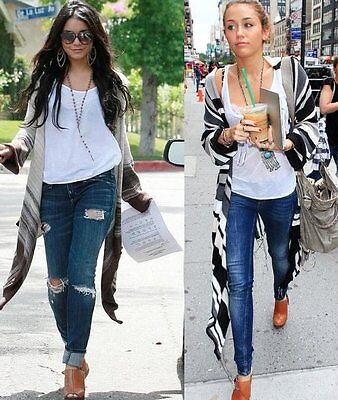 If you want to go for a boho or edgy kind of style, wrap cardigan is a good choice. Jeans and a loose top is all you'd need. Put on some long simple necklace and you're good to go.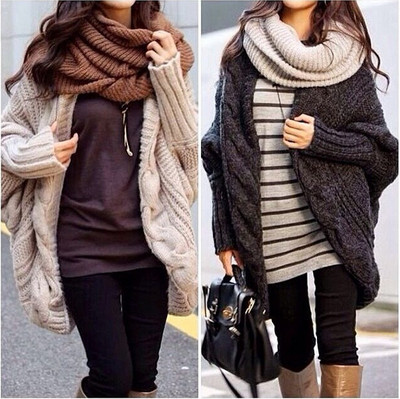 Baggy oversized knits can look pretty cool, but it also can have a different side effects.
The key is to determine your body shape and select the right cut and length that complement it.
Open/button-down cardigans are easy to mix and match.
They usually go with the casual outfit.